Being a Purina Certified Expert Dealer means that we offer a complete line of quality Purina feed products and have knowledgeable associates who care first about our customers, and their animals. Training is a key element for our Certified Expert staff and you can depend on us for Certified Expert advice!
Bulletin Board
Fleas gnawing at you? We have the solutions!
1 Fly, 2 Fly, 3 Fly... GONE!!! We have the fly control that is right for you!
Water sprinklers and water troughs!! Relief from the heat!
We have straw hats to keep your head cool during these dog days of summer!!
Expert Articles & Advice
July 1, 2014
The Cornell Lab of Ornithology knows what it's talking about when it comes to birds. Being an Ivy League school never hurts that characterization. For their Project FeederWatch they provided some great tips on what to do, and not do, when feeding birds near your home.
July 1, 2014
Cowboy hats are used for many occasions. The best style cowboy hat for you should be the hat that best fits your lifestyle. Cowboy hats are very functional accessories. They are no longer just for people who work outdoors on ranches or those who live out West.
Special Offers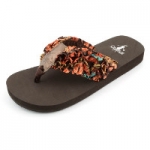 Don't miss out on this GREAT offer!
Valid 7/23 - 7/29/2014
Clifton Feed Featured Video
The Proof is in the Numbers
Located on 1,188 acres in Gray Summit, Missouri, The Purina Animal Nutrition Center is one of the premier animal nutrition research and development facilities in North America.
More Videos brought to you by Clifton Feed and Service Center, Inc.!