Being a Purina Certified Expert Dealer means that we offer a complete line of quality Purina feed products and have knowledgeable associates who care first about our customers, and their animals. Training is a key element for our Certified Expert staff and you can depend on us for Certified Expert advice!
Bulletin Board
Are your hands dry or cracked? O'Keefee's Working Hands Cream is the perfect solution!!
NEW Surrounded by Asses Calendar for 2015. The perfect gift for that 'special' person on your Christmas List!
Raw peanuts! A tasty ingredient for your all of your holiday baking!!
ROUND HAY FEEDERS! Varietie include: Century and Priefert !!!
We will be open 8 a.m. - Noon on Christmas Eve and closed on Christmas Day. Merry Christmas to all of our Friends!
Expert Articles & Advice
December 1, 2014
Plenty of prospective pets are rescued and taken in by animal shelters every day, shielded from abusiveand dangerous situations and just waiting for families to give them Forever Homes.
December 1, 2014
Chickens are a surprisingly resilient bird where winter is concerned. This is especially true if your poultry belongs to one of the winter-hardy breeds such as Blue Andalusian, Dominique, Brahma, or Plymouth Rocks.
Special Offers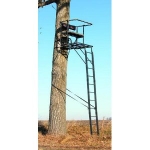 HUNTER'S SPECIAL!
Valid 12/01 - 12/31/2014
Clifton Feed Featured Video
VetGun Delivery System
SmartVet's revolutionary VetGun Delivery System removes the hassle, stress and danger associated with working cattle to control parasites! Available in June this year it is the only system that allows you to attack horn flies & face flies in the field, quickly and efficiently while reducing labor requirements up to 75%! Check out this video to learn more about the VetGun!
More Videos brought to you by Clifton Feed and Service Center, Inc.!