Being a Purina Certified Expert Dealer means that we offer a complete line of quality Purina feed products and have knowledgeable associates who care first about our customers, and their animals. Training is a key element for our Certified Expert staff and you can depend on us for Certified Expert advice!
Bulletin Board
Are you ready for the "Big" Deer?! Remember the essentials: Deer Cameras, SD Cards, Duracell Batteries available in a variety of sizes.
It's that time to winterize your lawn! We have Fertilome Winterizer 10-0-14! Check it out here:
http://bit.ly/1CS5ZcE
Keep those hungry belly's full - Big Buck Corn is ONLY $6.99!
Do you need a little extra flare and color to your landscape? We have Pansy & Snapdragon bedding plants that are sure to please!
We will be closed on Thanksgiving - We here at Clifton Feed are wishing you and your family a very Happy Thanksgiving!
Expert Articles & Advice
November 1, 2014
Every year, before the first official freeze of the season, there is an annual ritual for all homeowners with irrigation systems called the 'blow out.
November 1, 2014
Deer hunting season is almost upon us. Many hunters are already visiting their local outdoor shop to pick up the essentials they will need to catch that prized buck near the end of the season.
Special Offers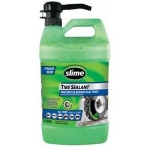 Do you have punctures in your tires?
Valid 11/01 - 11/29/2014
Clifton Feed Featured Video
VetGun Delivery System
SmartVet's revolutionary VetGun Delivery System removes the hassle, stress and danger associated with working cattle to control parasites! Available in June this year it is the only system that allows you to attack horn flies & face flies in the field, quickly and efficiently while reducing labor requirements up to 75%! Check out this video to learn more about the VetGun!
More Videos brought to you by Clifton Feed and Service Center, Inc.!