Being a Purina Certified Expert Dealer means that we offer a complete line of quality Purina feed products and have knowledgeable associates who care first about our customers, and their animals. Training is a key element for our Certified Expert staff and you can depend on us for Certified Expert advice!
Bulletin Board
Baby chickens are coming SOON!! Start thinking about which feathered friends you'd like to add to your flock this year!
Garden seeds now 4 for $1.00!! Wide selection to choose from & also a wide variety of Bulk Garden Seeds available!
HURRY in! Buy two 28oz. Circle E candles and receive a FREE gift!! While supplies last.
Sudan Seed, Trudan and 3-Way Cross now available - stop in today!
NOW in-stock!! We have Geraniums & other Bedding Plants - come in and pick up all of your gardening needs from Clifton Feed!
Great time to SAVE on our Earthway Precision Garden Seeder - just $99.99!! Reg. $129.99; ideal for row crop planting in your garden.
Kleingrass and WW-B Dahl Grass - makes GREAT hay year after year!!
Expert Articles & Advice
March 1, 2014
Newly hatched chicks, ducklings, goslings and turkey poults require that their very basic needs for shelter, warmth, food and water be met in order to survive. Good care and management with a bit of TLC will go a long way in providing a healthy start for your young flock.
March 1, 2014
While feeding your horse treats can be something fun that both of you enjoy, there are a few things to know about it first. Here are some tips on giving your horse treats:The foodBefore you get in a consistent treat-giving mood, figure out what your horse likes to eat first.
Special Offers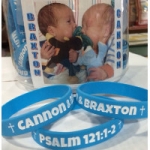 Prayer bracelets have arrived for Cannon & Braxton Bell!
Clifton Feed Featured Video
Strategy® Professional Formula GX Horse Feed -- The Professional Feeding System.
Quick Contact & Hours
Mon - Fri
8:00 am - 5:00 pm