Being a Purina Certified Expert Dealer means that we offer a complete line of quality Purina feed products and have knowledgeable associates who care first about our customers, and their animals. Training is a key element for our Certified Expert staff and you can depend on us for Certified Expert advice!
Bulletin Board
We will be closed Labor Day, September 1st! Hope everyone enjoys their day!
Fleas gnawing at you? We have the solutions!
1 Fly, 2 Fly, 3 Fly... GONE!!! We have the fly control that is right for you!
Water sprinklers and water troughs!! Relief from the heat!
Atwood Summer Straw Hats compliment you Summer wardrobe, whatever that may be!
We have straw hats to keep your head cool during these dog days of summer!!
Expert Articles & Advice
August 1, 2014
Is it true that old horses get better with age? You bet it is. All you would need to do is spend a little time on a young, inexperienced horse and you'll agree. In fact, most new riders can benefit from learning the ropes on an older horse.
August 1, 2014
Feeding your dog table scraps is a topic of mixed feelings in the pet community. Most vets and owners will argue that for no reason whatsoever you should feed your dog table scraps while others will claim that it's okay in moderation. Some will even say it's perfectly fine.
Special Offers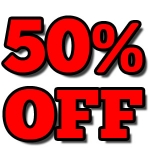 Hurry in! ALL Clay Pottery Planters are 50% off!
Valid 8/01 - 8/30/2014
Clifton Feed Featured Video
The Proof is in the Numbers
Located on 1,188 acres in Gray Summit, Missouri, The Purina Animal Nutrition Center is one of the premier animal nutrition research and development facilities in North America.
More Videos brought to you by Clifton Feed and Service Center, Inc.!